Hello everyone, after a few attempts I have finally perfected my own bread pudding recipe. I have used two different toppings: cranberries and raisins and two different methods to cook. The Cranberry Bread Pudding I used the rice cooker and the Raisins Bread Pudding, I used the oven.
Personally, I like using my rice cooker when it comes to making bread pudding or even cake. Why? I always find it more moistened and tastier when cooked through rice cooker. But it really depends what's your preference. It takes a little longer to cook using rice cooker than oven after all. Why don't you try both methods with different toppings too?
By the way, I love it more with cranberry toppings. But most bread pudding recipes online or books used raisins instead. You may serve it warm or cold with ice cream or whipped cream. Enjoy!
Ingredients:
1 1/2 cup milk
1/2 cup plain yogurt (mayonnaise or sour cream)
1/2 cup melted butter or vegetable oil
3 eggs beaten
3/4 brown sugar
1 tsp vanilla extract
2 tsp ground cinnamon
1/4 tsp salt
2/3 cup cranberries or raisins (toppings)
8 cups bread cubes (at least a day old bread)
Preparation and time: Oven 40-45 min, Rice Cooker 50-60 min
Preheat oven to 350F
Mix all the ingredients except bread and cranberries/raisins
Add the bread cubes
Pour into the baking pan
Top with cranberries or raisins
Bake for 40-45 min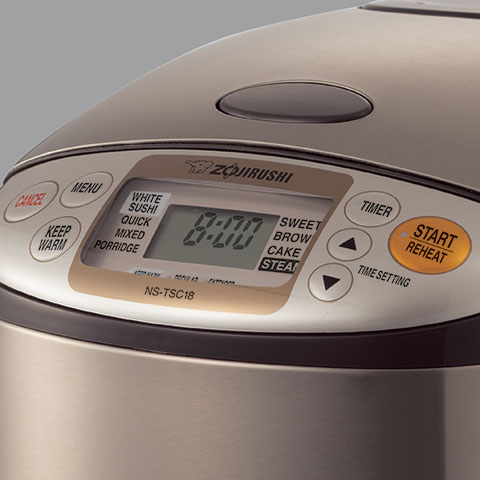 You can use any rice cooker, it may take a little more time to cook depending on what kind of rice cooker you have. If you think it's not cooked yet, just press ON again for another 10 min and check constantly . Remember, the bread pudding is softer when using the rice cooker compared the traditionally baked. The oven baked bread pudding, the top is usually more brownish and crispy looking just like on the photos above.
Enjoy! Please don't forget to like, subscribe and like my blog at http://www.amazinggracetravelling.ca and should you have any questions, please leave a comment. Thanks.